9. nóvember 2021
ECHOO PLAY Transnational Meeting in Potenza, November 4-5, 2021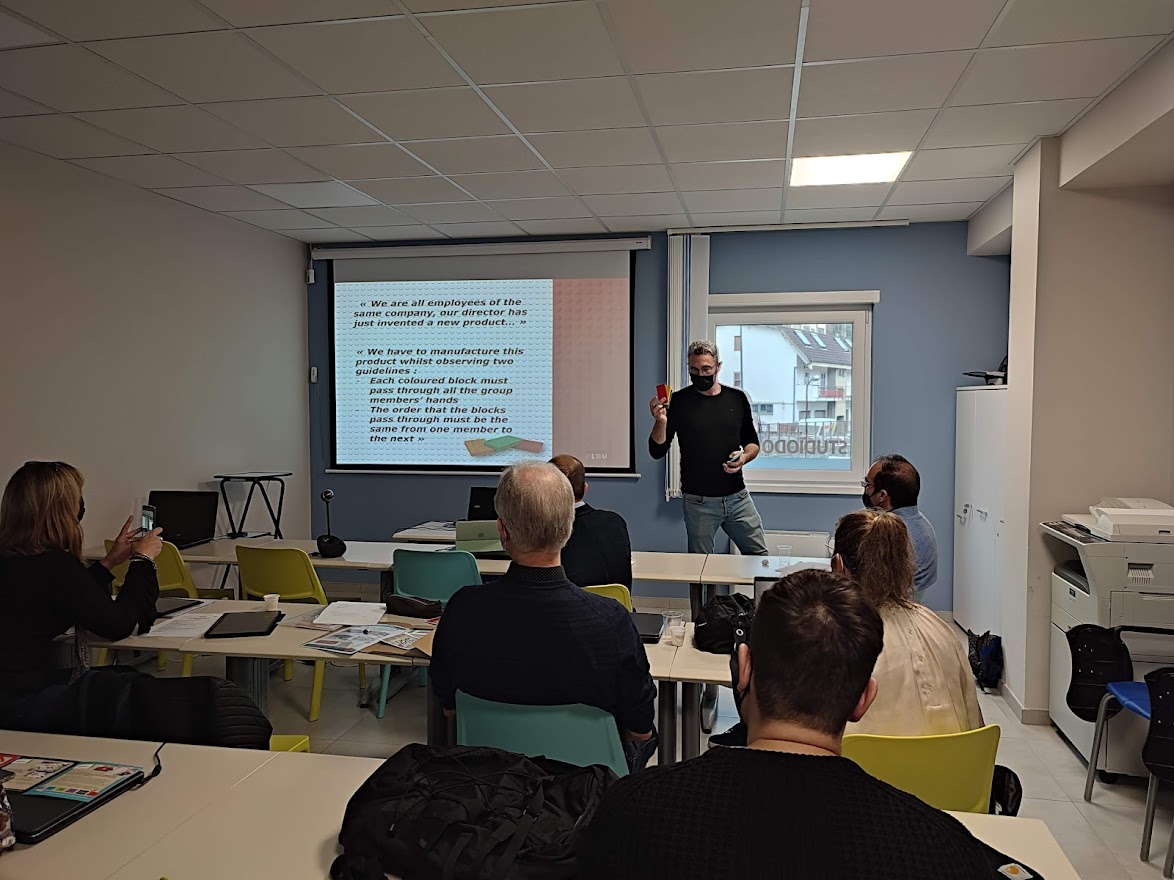 Partners from Italy, France, Finland, and Iceland met in Potenza, Italy for our first transnational meeting for developing innovative educational gamification that helps direct participants towards stronger employability.
The focus was mostly on Intellectual Output 2, which concerns the development of a board game, then we discussed and planned practical issues, and getting to know each other better.
The main goal of the Echoo Play project is to develop, test, adapt and implement a new methodology that fosters educators in their guidance roles and supports them in directing learners to careers.
The project is based on the introduction of strong innovation, creative and disruptive approaches, and methodologies in the Vocational Education system thanks to the intensive use of gamification elements via an educational play with LEGO® bricks and a board-game in order to create a cutting-edge novel system aimed at a more effective career identification and to empower the occupational orientation.
It is about the development of some innovative outputs ready to be used by teachers, trainers, VET providers, occupational staff, employment centers, educational system etc.